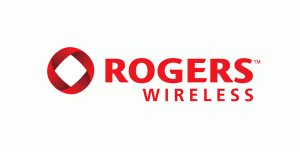 Rogers Wireless Logo -Rogers
Rogers Wireless was, up until the end of 2010, considered to be Canada's largest wireless provider, with the largest coverage area of the country. Though they have frequently changed their name, it may still be referred to as Rogers AT&T, Cantel, Cantel AT&T or Rogers, AT&T. You get the idea.
Rogers Wireless offers comprehensive plans for any side of the spectrum from Family plans, Personal plans, Business plans and everything in-between.
Rogers Wireless is still growing fast, so there must be something in their service or marketing scheme [or a combination of both] which brings in customers by the handful.
Rogers Customer Service:
We rate customer service on several factors including staff who are knowledgeable, friendly and go that extra mile to make the customers` day.
Rogers Wireless customer service was found to be mediocre. Although each province is redirected to a different call center for their particular region, one might find that customer service in one province is better than the other. I definitely found that client service in Quebec seemed superior to that of Ontario and Rogers Wireless is known for being Canadian-based unlike many competitors who outsource to India.
For the most part, Rogers Wireless customer service reps are friendly and even offered me plans with better value than the ones I was interested in. They can also be talented in upselling.
Their knowledge of the network seems okay. They knew what GSM and TDMA was, but couldn't go as far as to explain the differences between the two. Their knowledge is enough to be able to sell the product though.
Particularly annoying, however, is the fact I can usually predict exactly what they are going to say. "Would you be interested in consolidated billing?", "Would you be interested in Rogers V.I.P.?" and of course when closing the call, "Thank you for choosing Rogers". Do they instruct these guys to go by the script verbatim?
Rogers GSM & TDMA Network:
Rogers Wireless operates on two different networks. At one point, their primary network was TDMA, or
time division multiple access
. Over the past several years, they have seemed to switch almost fully to their GSM, or
Global System for Mobile
, network. All of their feature phones are GSM compatible. World phones are also becoming increasingly available.
Update: At the time of writing this article, Rogers operated two separate networks. They have since discontinued their TDMA network.
Rogers GSM HSDPA/Edge Coverage: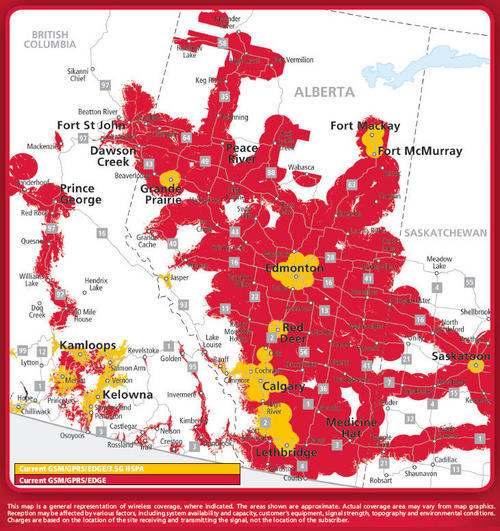 Rogers Wireless coverage in Alberta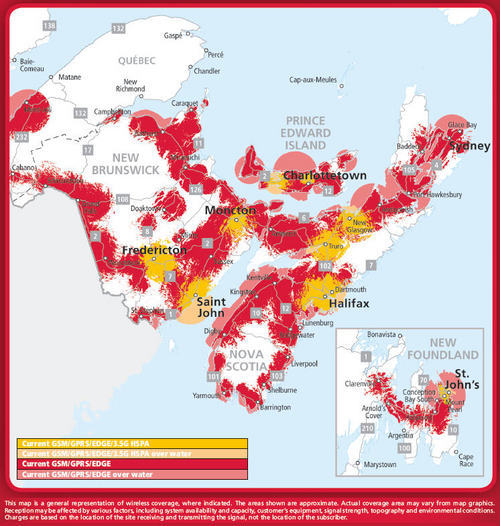 Rogers Wireless coverage in the Atlantic provinces
Rogers Wireless coverage in British Columbia
Rogers Wireless coverage in Manitoba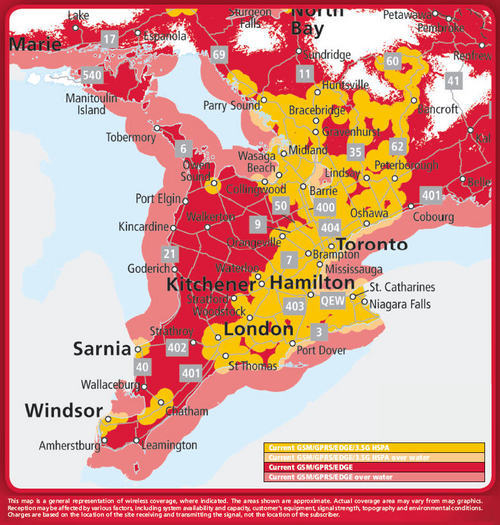 Rogers Wireless coverage in Ontario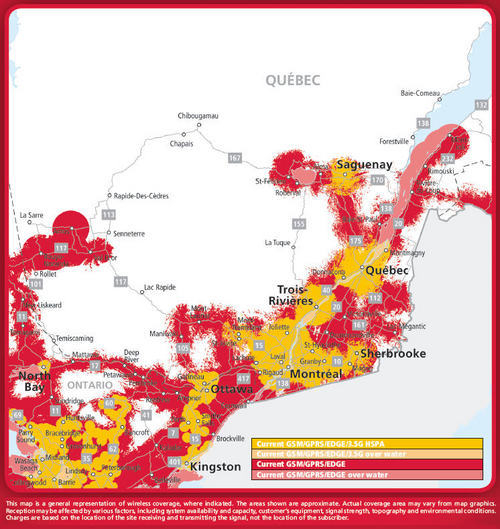 Rogers Wireless coverage in Quebec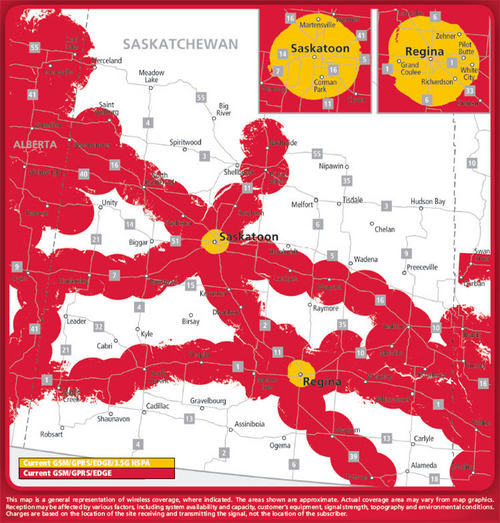 Rogers Wireless coverage in Saskatchewan
Rogers Wireless` GSM network is superb in urban and suburban areas. I've found that while traveling with a Rogers [then AT&T] wireless phone on the highway, I receive less cutoffs than it's rival GSM provider, Fido.
The Rogers Wireless GSM network is very comprehensive, giving you the ability to enjoy all of the telecom features such as Call Display, Voicemail, Call Forwarding, etc. It also gives you the ability to use those ever-so-popular goodies such as ringtones and icons.
With Rogers Wireless, you are able to travel across much of the country and continue to receive optimal coverage. This can be a deciding factor on making your final decision. Rogers Wireless is probably the only choice if continuous coverage is a necessity. Beware, however, that Rogers Wireless is known for dropped calls in certain areas. Consult their coverage map for details on where coverage is the best and where calls may drop.
Rogers Phones:
Being the largest provider of this country, Rogers Wireless is able to offer virtually any type of phone on any of it's networks, where available. GSM and TDMA phones are available. Their world phones are strictly GSM.
Rogers Wireless offers brand name phones such as Nokia, Blackberry, Samsung, Motorola, LG, Sony Ericsson and Palms.
Rogers Wireless also offers colour screenphones, camera phones, mp3 phones, gadget phones, flip phones, cheap phones, expensive phones... anything you can think of.
Phones are available at reasonable prices if you are willing to sign a two year contract. The price falls, therefore, accordingly. If you are not willing to sign a contract, Rogers Wireless becomes quite expensive both with it's actual phones and it's plan. It seems Rogers Wireless business plan was designed in that if you want a deal, you're going to be stuck with us for a few years.
Rogers Pricing:
Rogers Wireless pricing is reasonable when you sign a contract. There are also fair plans if you don't sign a contract.
One way of getting around contract and getting a nice phone at a reasonable cost is checking ebay for unlocked GSM phones. We must insist you be careful with your purchases on ebay though!
Rogers Plans:
Price plans can be an overall deciding factor in choosing which service is right for you. Rogers Wirelss doesn't stop at it's phones, as it's plans seem to be just as comprehensive.
Some plans available from Rogers Wireless include set-minutes-per-month, evening and weekend plans, business powerplans, family plans and data plans. Most are available at reasonable prices, again, if you sign a contract. For those unwilling to sign contracts, you should definitely look around and compare your options accordingly.
Remember, if you decide you want to back out of a contract, you are require to pay $20 x the remaining number of months [last time I checked] upto but not exceeding $200.
Features:
The Rogers Networks are capable of all the goodies that everyone loves including ringtones, icons and screensavers.
On the GSM side, you will be capable of all of the standard telecom features as Three-way calling, Call Waiting, Call Display, Voicemail etc.
Overall Value:
The overall value of Rogers Wireless depends on which 'market' you reside in. I would consider the value of services in Ottawa better than that of Toronto, because they are different markets and hence have different plans available.
All in all, Rogers Wireless provides reliable service backed up by their customer service reps and for everything people say about Rogers, they are continually improving in many areas.
Rogers SMS services:
An online SMS tool is available free of charge from Rogers' web site. Be reminded that the person receiving the text message may be charged. Free SMS Service.