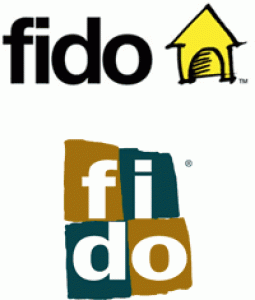 Fido has always been Canada's most affordable mobile service provider. You really do get what you pay for and we will cover those points throughout this article.
Fido offers users a contract-free plan with basic phones at affordable and subsidized prices. More advanced phones are also available for considerably lower prices than what I've seen around.
Fido's plans are cheapest monthly, and do not require you to sign a contract. (Or agree to a contract over the telephone).
Fido Customer Service:
Throughout many experiences with Fido's customer service, I must also say they equal their price rating as being at the very bottom of the list. When we look at customer service, we consider several factors. Friendly, helpful, knowledgeable and above all, willing to make the customers' day all that much better.
Fido failed several of our tests. To begin, I will state that the three customer service representative I've spoken to had a very limited knowledge of the English language. Their French (Quebecois) was excellent, rightfully so. Microcell Fido is headquartered in Montreal, Quebec.
In a generalization, their customer service reps we're not overly friendly, they didn't solve any problems but they did seem generally knowledgeable about their network.
If you consider customer service an asset in making your final decision on a telecom provider, don't consider Fido.
Fido GSM Network:
Fido operates on a GSM (Global System for Mobile) network. Canada's first GSM provider, Fido was actually opening the door for other providers such as Rogers. Many see the Fido usage of GSM as a little ahead of their time. At the time of Fido's conception, GSM was a mainly European technology only offered by very few US providers and no Canadian services were available.
Choosing GSM as their primary network, Fido effectively saw their profit margin shrink. A bad choice at the time, but now quite beneficial to the average customer. GSM is capable of higher bandwidth, standard features and the ability to download goodies from around the world such as ringtones, icons and screensavers.
Network coverage is excellent for city-dwellers. Fido should not be considered if you live in an area where network coverage is not superb. Toronto, Montreal, Vancouver and some other large cities have excellent coverage.
Fido Phones:
Fido's choice of GSM has opened up their customers` ability to choose what phone they want. Although Fido offers many cool phones, one can also purchase phones from around the world from online services such as ebay.
Camera phones, colour phones, Internet phones and other gadget phones are all available from Fido.
Fido generally subsidizes their phones in exchange for a "service agreement". If you don't stay with Fido for 1 year, you might be required to pay for the full cost of the phone.
Name brands are available from Fido. Some popular brands they carry are Sony Ericsson, Nokia, Siemens and Motorola.
Fido's Pricing:
Fido offers Canada's most competitive rates. Infact, they are the cheapest you will find anywhere.
They offer minutes-per-month plans, unlimited evening and weekend plans and bundles which include a set amount of minutes, text messaging and optional services such as Voicemail.
Overuse is generally billed at $0.20 or $0.10 per minute, depending on the plan..
Long distance is also the most affordable at a set-rate of anytime, anywhere in Canada for $0.10 per minute.
Fido's Plans:
Fido has a limited set of plans. All are general usage plans and include set-minutes-per-month, evening and weekends, data plans, and bundles.
Features:
The GSM Network that Fido offers is capable of anything. That said, it is the most comprehensive network when it comes to goodies, Internet usage, online chat, data services, text messaging and standard telecom services such as call waiting, Voicemail, conference calls, call forwarding etc.
Overall Value:
The overall value of Fido is an honestly hard task to calculate. On one hand, you have very affordable plans and a very capable network. On the other hand, you have lousy customer service and in a world where time is money, you might be losing money if you ever run into problems with your billing. The customer service aspect is something everybody should consider in the long-run.
Fido would only be recommended if you live in an urban or suburban area. Though coverage is improving as with all mobile services, it is not recommended if you are frequently traveling in and out of major urban centres.
SMS Services:
An online SMS tool is available free of charge from Fido's web site. Be reminding that the person receiving the text message may be charged. Free SMS Service.