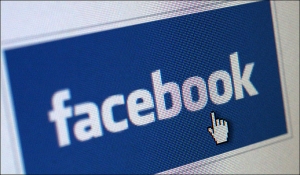 Facebook users to name Toronto baby -FB

As strange as it may sound, a Toronto woman has decided to allow Facebook users to name her baby in an online poll created by the soon-to-be mother.

Rommy Alpinelli could end up with a baby named Sadira-Sagitarius or Raija, as some voted on the social networking web site.

The baby is expected to arrive on Saturday in Toronto with Medlania and Aria currently the favourites for naming the kid.

"At first I was like, 'Aria? I don't know if I like that.' But as the days went by it really started to grow on me," Alpinelli, 34, said.

Alpinelli said she's pleased with the name choices thus far considering she was originally nervous with the whole idea. She said she's looking forward to a unique and feminine name.

If you'd like your vote counted in the baby naming, check out http://www.fabfindbaby.com/ to take part.