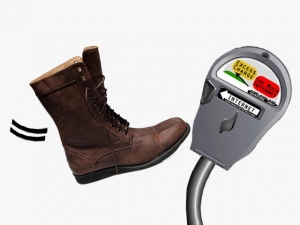 Kicking usage based billing -

After the whole fiasco in Canada about usage-based-billing led by telecom giant Bell, we're definitely not surprised to see smaller, western-based cable Internet provider Shaw leading the pack in abandoning low bandwidth limits.

If you weren't living under a rock at the beginning of the year or you don't spend your entire winter in Florida, you must remember the public outcry against the money-grabbing new usage tariffs imposed even on smaller last mile providers. It was then when Bell Canada managed to get the CRTC behind them in one of the most anti-competition moves since the de-monopolization of the Canadian telecom industry.

Back then, we reported that Shaw publicly announced that they would seriously consider listening to their customers with regards to how they would bill customers. Not surprisingly, they actually did some research and decided that the new schemes would be unfair and have announced a rollback in cutting the amount of bandwidth a customer may use.

Unlike the highly controversial plans offered in Ontario and Quebec by Rogers Communications and Bell Canada, Shaw's plans were actually much better than those offered in the East. To make Shaw look even better, they are now doubling the amount of data usage in all of their plans.

"The patterns of usage by customers are changing, to the point where they will need more, they'll require more capacity. And we're able to provide that at a rate that is both perceived by our customers to be fair, but one also that gives us a return," says Shaw's president Peter Bissonnette.

Shaw's president has been completely honest about what they're charging; they want to make some cash, yet they are well aware of the popularity of services like Netflix and YouTube and are willing to give customers what they want.

Shaw believes in customer choice and also offers, relative to the other players in Canada, plans for power users at reasonable cost. Do remember that I said 'relative' to others in the great white north, costs in Canada are still among the highest in the world.

Effectively immediately, Shaw's High Speed plan caps for High Speed will jump from 60GB to 125GB. The Extreme from 100GB to 250GB. Other plans will at least double their monthly allowance.

For $59, a TV package with Internet will get you (down/up) 50Mbps/3Mbps with a cap of 400GB. A new plan they're offering will be truly unlimited Internet for around $120 per month with 100Mbps. They also plan to move the 100Mbps plan to a lower price when they introduce a 250Mbps unlimited plan. However unless you're running a server or watching Netflix everyday for 12 hours, the 50Mbps plan at $59 is amazing.

The new Shaw plans will be made available on 7 June 2011.

So what about Ontario and Quebec? We're not even sure where that's going. Bell and Rogers might follow in the footsteps of Shaw, but don't count on it until we really hear some word from those two companies. Bell for one has not budged an inch since the original outcry over their high costs and unfair billing practices with last mile providers. Rogers has largely remained silent since Bell was getting the flak from their attack on small providers and their maneuvering with the CRTC.

Bell, Rogers. Take a lesson from happy Shaw customers and treat your customers right. They (taxpayers) paid for your infrastructure and profiting so grossly off of almost nothing is wrong in so many ways.