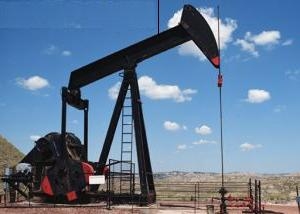 Apart from earning windfall profits the shareholders of Big Oil companies also want them to act in the best interest of the environment. With millions battling the rising oil prices the calls to explore cleaner and cheaper energy sources are gaining strength. From founders and institutional investors to environmental groups and shareholders, everyone is pressurizing oil companies to look towards renewable energy sources such as solar and wind.

The world's largest oil company, Exxon Mobil, is facing a potential revolt over what some institutional investors see as its failure to invest in cleaner energy sources. Big names like F&C Asset Management, Morley Fund Management, the Co-Operative Insurance Society and the West Midlands Pension Fund are trying to push through resolutions which could bring drastic changes in the structure of company's board. Putting wait behind their efforts is the Rockefeller Group which originally founded the oil business at Exxon Mobil. The resolutions call for ouster of the current boss and addition of an independent board member who could provide some buoyancy to the company's clean energy plans.

Shell, too, is facing similar problems especially after it pulled out of the London Array - a proposed offshore wind farm to be build on Kent coast. Shell justified its plan to pull out by saying that the project no longer was economically viable due to numerous delays - which is maybe partially true. The company which saw a 25% rise in first quarter profits is more interested in extracting oil from the tar sands of Alberta, Canada. The company has so far struggled to convince its shareholders about its plans.

It is unfortunate to see that even after earning windfall profits over the last few quarters the oil companies are still in greedy pursuits of even more hefty profits on the back of sky-rocketing oil prices. Many are still pushing for the use of bio-fuels even after a global consensus that excessive production of bio-fuel crops is aggravating the current food crisis. While the Brazil refuses to halt the production of such crops many oil companies are putting weight behind the government's decision so as to put up a show about how much they are doing for the environment.

Governments around the world must act swiftly in order to force these companies to invest into cleaner energy sources. The oil companies must donate a part of their profits for the research of new & cleaner fuel technologies, one of them being the production of bio-fuels from waste using algae - currently the process is expensive but efforts should be made to make it affordable. While Exxon Mobil plans to invest $25 billion into carbon-based fuel as compared to the $100 million which it would give to the Stanford University for a climate change study.

It's time that these companies realize their social responsibilities and look beyond their towering profits. Those who wouldn't might have a tough time convincing the environmental groups and their shareholders about the relevance of their multi-billion profits in a world where climate change is a significant issue.