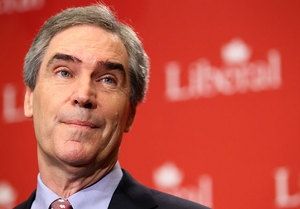 Liberal Leader Michael Ignatieff -Unknown

Defeated Liberal leader Michael Ignatieff has left the leadership of the Liberal party and landed a professorship job at the University of Toronto . This just after the globetrotter not only lost huge ground in the federal elections, but also his own seat.

Ignatieff is reportedly going to start a new teaching job at the University of Toronto's Massey College, teaching is something he's mentioned he'd be interested in doing again prior to losing his seat and the leadership. He is slated to start his new duties on July 1, 2011.

The bruised former Liberal will teach at the law faculty, the department of political science, the School of Public Policy and the Munk School of Global Affairs.

He left Harvard in 2005 to follow a political career in Canada after the Liberal party managed to oust themselves from power among high-profile scandals.

Ignatieff will follow other former Canadian political leaders by teaching at Massey College like Preston Manning and Pierre Trudeau.