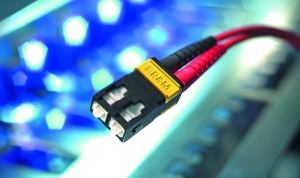 Broadband Internet -Crunchgear

A little bit behind other Western countries such as Australia and the U.S. -- the latter pledging tens of billions -- Canada's pricetag for universal broadband access is C$7 Billion says MTS Allstream.

The estimates cover a 10-year period of upgrading lines to rural communities across Canada who will eventually be as connected as urban Canadians.

The CRTC will be forcing the roll-out expected to end at the end of the decade and consumers and business are the ones who will pay the majority of the cost. The industry leaders argued against the CRTC hearing on Tuesday insisting that since wireless technologies are developing so rapidly, the investment of C$7 Billion is unnecessary.

Currently, Internet access is available to around 95% of all Canadian households, a figure similar to digital mobile phone coverage.

Even CRTC vice-chairman Len Katz questioned the move, suggesting that even if all Canadians were provided the option of high-speed Internet access, would they even use it?

A group of Northern Ontario residents are arguing for universal broadband access, currently dismayed at the fact that many telecom providers don't believe broadband access falls under the umbrella of basic services.

According to a Harvard University study, Canada has some of the highest Internet access and slowest uplink speeds in the world.

If broadband Internet penetration in Canada hits 100%, exactly how much will current subscribers be expected to pay for something most urbanites take for granted? $7 Billion over ten years is probably a likely figure.