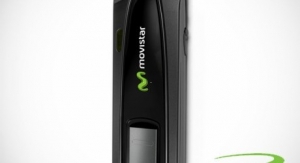 U547 Turbo Stick -Online24 Archive

Bell Mobility has recently made a move which will surely spark competition among Canadian cell phone data operators such as Rogers and Telus as the company has just doubled the maximum download speed across its network to 42Mbps.

The accelerated 3G network will become available to those using the Novatel Ovation MC547 USB stick designed for usage on-the-go with laptops, netbooks and other portable devices with a USB port.

The product will make its way to store shelves next week on November 23rd and Bell Mobility president says "It's great for Canada."

Though how great is not too great when compared to other Western countries which often offer unlimited flatrate plans. This might just be a new way of finding out how fast you can can get billed for over usage, something many mobile carriers make a large chunk of profit from.